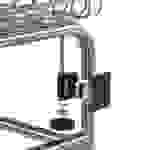 Cart Cop / 4-pack-NOW IN STOCK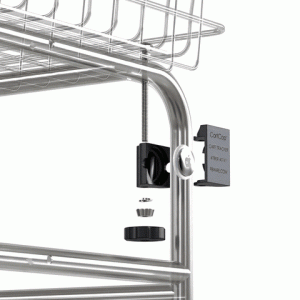 Cart Cop/4-Pack
Description
Size Guide
Reviews (0)
Description
Introducing CartCop™
Provides laundromat owners the ability to track their laundry carts with AirTag.
CartCop™ is the new sheriff in town
Anti tamper hardware and wrench keep laundromat owner in control of who can remove CartCop™
No GPS subscription fees!  AirTag pings the GPS coordinates of all nearby Apple devices to provide its current location via the Apple Find My app.
Fits all existing 100, 200 and 201 series R&B carts
Carts sold separately. AirTag device not included.