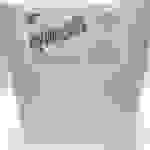 40# BULK DRY CHLORINE 6% BLEACH
$49.95
6% DRY CHLORINE BLEACH 40 LBS.
Description
Size Guide
Reviews (0)
Description
PERFECT FOR FLUFF AND FOLD. 6% DRY CHLORINE BLEACH. FOR USE ON WHITE COTTON FABRICS.
ORGANIC 6% ACTIVE CHLORINE BASE DRY BLEACH. BRIGHTENS, WHITENS AND DESTAINS DISCOLORED WHITES. MAINTAINS A LOW PH TO HELP PROLONG FABRIC LIFE. STABLE IN STORAGE, GENTLE ON FABRICS, EASY TO HANDLE AND SAFE TO USE. HIGHLY SOLUBLE. IDEAL FOR USE IN AUTOMATIC FEEDERS. USE 1-3 OUNCES PER LOAD 100 LBS. OF LAUNDRY.
*WHITE POWDER
5 CASE MINIMUM FOR LOCAL DELIVERY (MIXED ITEMS) / FLAT RATE FEE OF $9.25 FOR LOCAL DELIVERY
**ALL PRICES ARE SUBJECT TO CHANGE WITHOUT PRIOR NOTICE. IN THE CASE OF HUMAN OR COMPUTER ERROR SUDSY RESERVES THE RIGHT TO RE-INVOICE FOR THE CORRECT PRICE.**